Lower Galilee 22-26/10/23
₪1,406 – ₪1,598
Read More
 A great experience for those who enjoy walking in a group, meeting new friends for life, walking with a calm mind, and enjoying green landscapes and springs ..
Have you ever dreamed of walking in the green landscapes of southern Galilee? How about swimming in springs and climbing mountains with a group of amazing people from around the world?
Lengh :63 KM
We will meet at Gazit junction at 8 a.m. on Sunday, 22/10
The ticket price does not include tips for the camp staff (it is customary to give between 5-10%)
Description
👣 Route: Mount Tavor, Ha pisga route,Mount Dvora.
🚶🏻 Length : 14 KM.
🏕️ Night camp :Mount Dvora.
Monday 23/10 Mount Dvora to Alon Ha Galil
👣 Route: Mount Dvora, Mashhad, Nazareth church, Shvil Ha zeitim, Rabbi Yehuda Hanasi grave, Ha Solelim forest, Alon Ha Galil.
🚶🏻 Length : 20.2  KM.
🏕️ Night camp :Alon Ha Galil.
Tuesday 24/10 Alon Ha Galil to Yagur
👣 Route: Alon Ha Gallil forest, Nahal Tzipori, Nahal Tavor, ancient flour mill, kfar Hasidim.
🚶🏻 Length : 21.4  KM.
💦 swimming spots : Ein Ivka, Ha Nezirim spring.
🏕️ Night camp :Yagur

Link for daily map
Wednesday 25/10 Kfar Hasidim to Rakit forest
👣 Route: Ha Amakim Park, Nahal Nahash, Ha Carmel Park, view point Dvid Ayzen,Nahal Hik National park Mount shokef.
🚶🏻 Length : 13.7 KM.
🏕️ Night camp :Rakit.
Link for daily map
Thursday 26/10 Rakit to Yam Carmel
👣 Route:Rakit forest, Ein hod, Ha Mearot stream, Ofer forest.
🚶🏻 Length : 16. KM.
🏕️ Night camp :Yam Carmel
Link for daily map
Would you like to walk another day? ( Friday) 
Discount of 10% for returning walkers
For the coupon number,
please contact us via WhatsApp number +972549144660
The highest value for money
It is our goal to make you feel at home with the service we offer and the logistics at the night camp
Refundable & flexible tickets
We all know that life doesn't always go as planned. You can order a flexible ticket online that can be used for up to four years!
The best customer service
A team of experts is available to assist with tips, help, or guidance.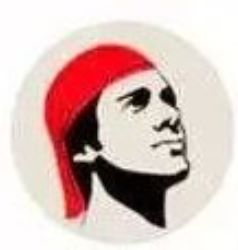 Sign up and get us a free buff