Upper Galilee 15-19/10/23
₪1,280 – ₪1,472
Read More
The walk is suitable for walkers who want to meet new friends, relax their minds, and enjoy the green landscapes and springs.
Wouldn't it be great to walk in the green landscapes of northern Galilee? What better way to spend a day than dipping into the springs and swimming in the Sea of Galilee with friends from all over the world?
Lengh : 79.5 KM
We will meet in Ha Dishon between 6 and 8:30 on Sunday morning 15/10
The ticket price does not include tips for the camp staff (it is customary to give between 5-10%)
Description
Sunday 15/10 Dishon to Ha pitul camp
👣 Route: Dishon stream, Tzivon stream, Meron Mountain, Humima ruins, Neriya Mountain, Ha pitul camp.
🚶🏻 Length : 21.5 KM.
🏕️ Night camp : Ha Pitul
Monday 16/10 Ha Pitul to Ein Koves tour in old Tzfat city
👣 Route:Meron stream, Upper Anud stream, tour in the old city of Tzfat.
🚶🏻 Length : 8 KM..
🏕️ Night camp :Dishon pools
Tuesday 17/10 Tzfat to Sea of Galilee
👣 Route:Nahal Amud.
🚶🏻 Length : 18.5 KM.
💦 swimming spots : Amud river, sea of Galilee.
🏕️ Night camp: Sea of Galilee- Villa melchet beach.
Wednesday 18/10 Sea of Galilee to switzerland forest
👣 Route: Ha Arbel, Tiberias illit.
🚶🏻 Length : 14.9 KM..
🏕️ Night camp : Switzerland forest.
Thursday 19/10 switzerland forest to Sani spring
👣 Route: Tel Mitzpor Yehiel, Maale Kinorot, Yardenit, Yavniel wadi.
🚶🏻 Length : 16.5  KM.
💦 swimming spots :Yardenit,Ein Yaala, Ein Sani.
🏕️ Night camp :Ein Sani.
Would you like to walk another day? ( Friday)
From Ein Sani To Gazit 20/10/23- 320 Shekels
Discount of 10% for returning walkers
For the coupon number,
please contact us via WhatsApp number +972549144660
The highest value for money
It is our goal to make you feel at home with the service we offer and the logistics at the night camp
Refundable & flexible tickets
We all know that life doesn't always go as planned. You can order a flexible ticket online that can be used for up to four years!
The best customer service
A team of experts is available to assist with tips, help, or guidance.
Price will be increased by

₪

18 on the 13/10/2023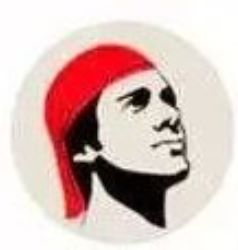 Sign up and get us a free buff